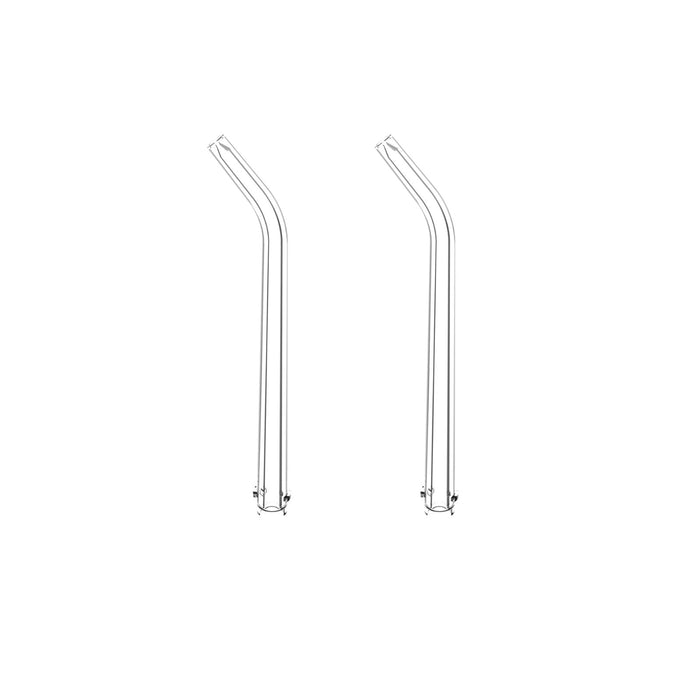 Standard 2 x Tips for Flosmore® FL02
Original price
$7.99
-
Original price
$7.99
Enhance your oral hygiene routine with our Flosmore® FL02 water flosser tips. Specially designed for the FL02 model, these water flosser replacement heads offer an effective way to improve your dental health. Available in a convenient 2-pack, these standard tips ensure you always have a fresh tip ready when needed.

Our standard tips serve as the cornerstone for your daily oral care, efficiently cleaning deep between teeth and below the gum line. With their high-quality construction, they help combat plaque build-up, prevent gum disease, and contribute to overall oral health.

With precise water pressure, these tips ensure a thorough cleaning, reaching areas where traditional floss cannot. Whether removing food particles or flushing out harmful bacteria, the standard tips provide a comprehensive clean, leaving your mouth feeling fresh and invigorated.

Easy to attach and replace, these water flosser tips make maintaining your oral hygiene routine a breeze. Designed to deliver the utmost in cleanliness and protection from harmful plaque, the Flosmore® FL02 water flosser tips are the perfect companions for your daily oral care needs. Experience the superior care that Flosmore® brings to your oral hygiene routine.