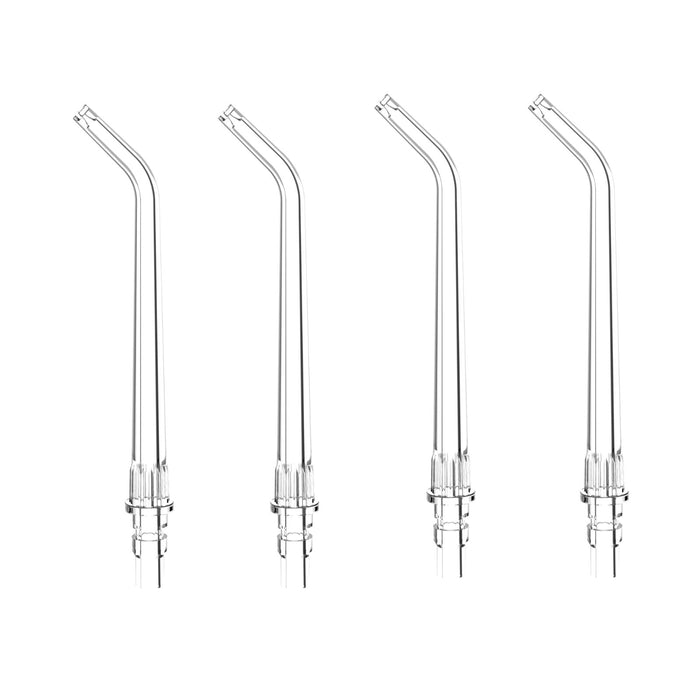 Standard 4 x Tips for Flosmore® CY1000
Original price
$9.99
-
Original price
$9.99
Meet the Flosmore® CY1000 water flosser tips, the key to unlocking a superior level of oral care. This pack of four water flosser replacement heads is specifically designed to complement your Flosmore® CY1000 device, amplifying its efficiency and delivering a thorough clean.

Every single one of these standard tips is engineered to access deep between your teeth and below the gum line. Their meticulous design combats plaque build-up, prevents gum disease, and significantly improves your oral health. These tips provide a comprehensive cleaning experience, reaching the tight spots where traditional floss can't go.

Each standard tip in this 4-pack is easy to attach and replace, ensuring that your oral hygiene routine is seamless and hassle-free. Their high-quality construction guarantees longevity, allowing for consistent performance over time.

With four tips in one pack, you are equipped for an extended period, offering convenience and continuous oral care. Unlock a higher standard of oral cleanliness and health with Flosmore® CY1000 water flosser tips, and experience the difference that a thorough, deep clean can make in your daily oral hygiene routine.