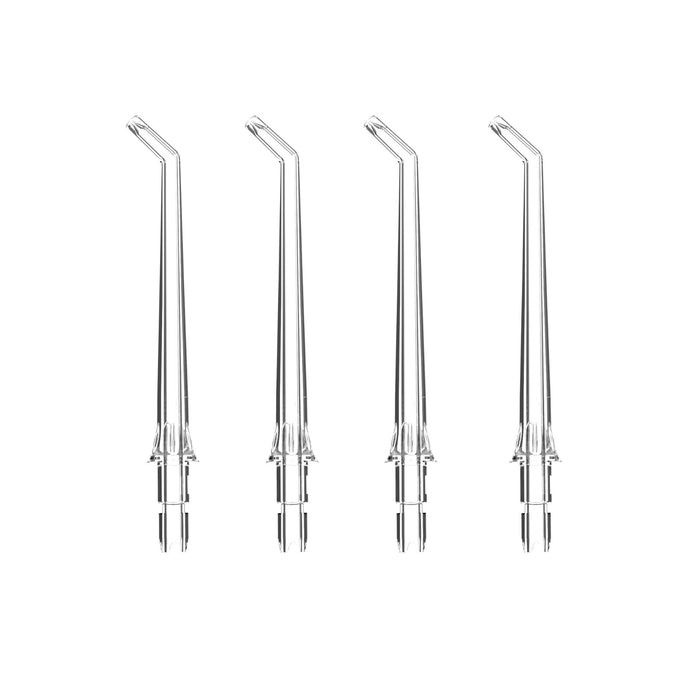 Standard 4 x Tips for Flosmore® FL01\ FL01b
Original price
$9.99
-
Original price
$9.99
Discover enhanced oral hygiene with the Flosmore® FL01/FL01b water flosser tips. This pack contains four standard water flosser replacement heads, each meticulously crafted to work seamlessly with your Flosmore® FL01 or FL01b devices.

These standard tips serve as an essential tool in your oral care regime, effectively cleaning deep between teeth and beneath the gum line to prevent gum disease and improve overall oral health. Their precision design ensures a thorough cleaning that reaches the areas that regular floss cannot access.

Each tip in this 4-pack is easy to attach and replace, ensuring a smooth and uninterrupted oral hygiene routine. Their high-quality build ensures long-lasting durability, offering you consistent, reliable performance over time.

With four tips in one pack, you're supplied for an extended period, adding convenience to your daily oral care routine. Experience the comprehensive cleaning power of Flosmore® FL01/FL01b water flosser tips, and notice the difference a deep and thorough clean can make in your oral health routine. Opt for Flosmore® and elevate your oral hygiene to new levels of cleanliness and health.